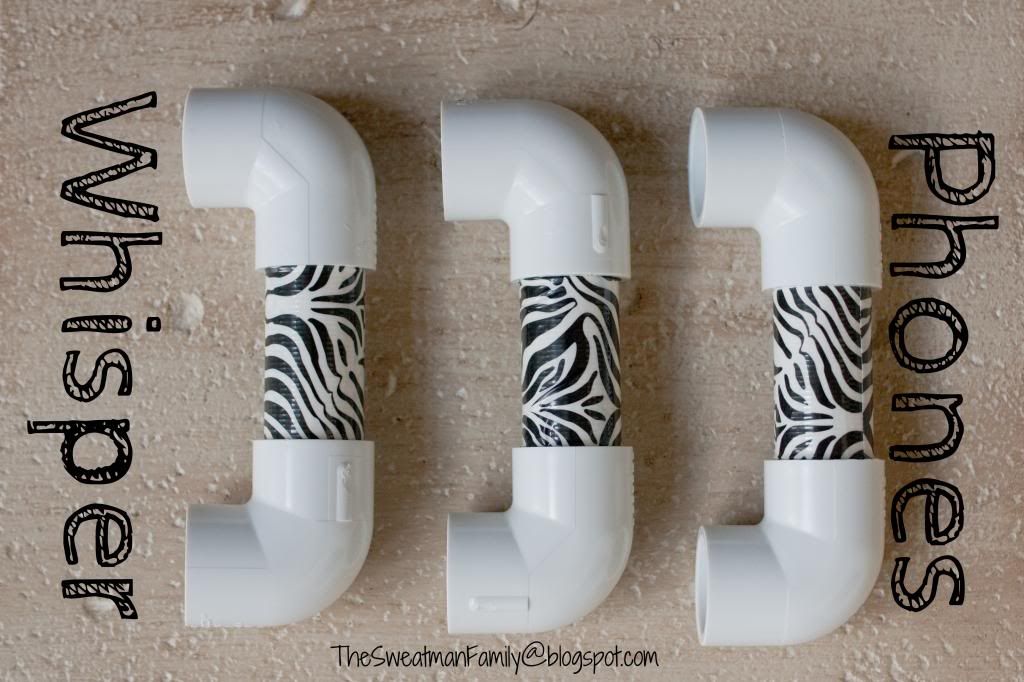 When I first started setting up our preschool at home I saw whisper phones for the first time at our local Lakeshore Learning store but cringed when I saw the price ($4.99ea) knowing we would need 3 to prevent any fights between the sisters.
So after looking at other options on Pinterest I had found an easy and cheap option!
All you need is:
3/4" PVC pipe (we already had)
3/4" PVC slip elbows (90 degree)- need 2 per phone you want to make (we had 3 of the 4)
Patterned Duck Tape
(we already had)
1. Cut your PVC pipe into 3.5" long sections for how many phones you want to make.
2. Simply snap the elbows to each end of your 3.5" sections
3. Add your patterned duct tape to the middle section
The grand total for all 3 whisper phones was only $0.42!
I will be giving these to the girls when we start our sense of hearing lesson! They can also be used for older children as literacy phones for those who are reading.
I know my girls are going to LOVE them! I am thinking they may come in handy during our upcoming road trip too!