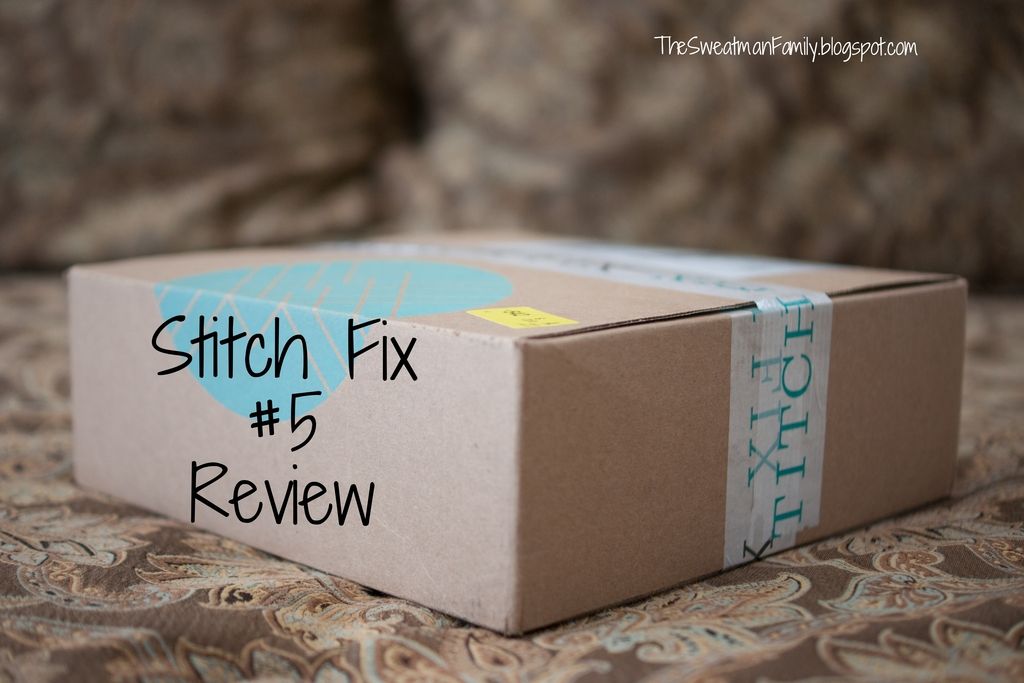 For this fix I requested: Stylist Rachel again, Spring color/transition pieces, staple pieces like white skinnies, denim jacket. Nursing friendly, no dry clean. The silver necklace I pinned or no accessory at all.
I think I stopped reading my personalized note when it said Rachel wasn't with Stitch Fix anymore. I was really disappointed to read this because I feel like Rachel was just starting to figure me out.
Kut from the Kloth Callie Denim Jacket, size S ($78)
Papermoon Mirsilla Lace Detail Knit Top, size S ($58)
Pixley Ivy Petal Print Blouse, size S ($58)
Dear John Finnegan Roll Cuff Chino Short - Pink, size 4 ($48)
Pixley Potina Checkered Lining Cardigan, size S, $68
Sorry, my pictures are rushed this time since I had to hurry to pick up my daughter from school. I didn't get as many detail photos this time.
Kut from the Kloth Callie Denim Jacket ($78)- Keep
I took some unofficial iPhone pictures and asked the Stitch Fix B/S/T (buy/sell/trade) board what they thought about the size.
They approved my price match request so I am excited to say this is a keeper for $69.50!
Papermoon Mirsilla Lace Detail Knit Top ($58) - RETURNED
I didn't even need to try this one on ... I knew I wouldn't wear it due to the gold accent. So here it is for those who want to see the detail but I didn't even bother trying to style this top. It's also too boxy for me. It was a soft, sweatshirt type knit material which was comfy.
Close up of lace detail with gold chain
I just don't love the colors. Mainly the orange/coral color in it. It actually fit a bit loose. I would have loved to have received some white skinny pants to try on with it. Other people seem to like this top on me but I just don't love it. I don't see myself wearing it enough to justify the purchase.
I debated this one so much until I read the tag which said "DRY CLEAN". And with that the decision was made - returned.
Sorry Ashley, but a mom of 4 littles is constantly covered in slobber, spit up & snot. Dry clean is not feasible for my daily life right now.
These shorts come in several pinstripe colors and I received the pink pinstripe version.
I just so happen to have pink sandals to match! I asked the Facebook B/S/T board opinions on the length for a mom of 4 but everyone said they were perfect and not too short.
I hadn't pinned any shorts yet, but the way these days are already heating up they were a welcome surprise. The shorts are a keeper!
Pixley Potina Checkered Lining Cardigan ($68) - RETURNED